What's great about this feature is you no longer have to remember sometimes tricky URL for cPanel access.  You will not need to remember and/or type your cPanel password either as the system will automatically log you in.

Great incentive to make a complex password to protect your cPanel. 

Without further ado, assuming you are logged in to the client area you can access cPanel for an account by.

Click the service you wish to view/manage from client area homepage.
 


Look for the Actions section to the left.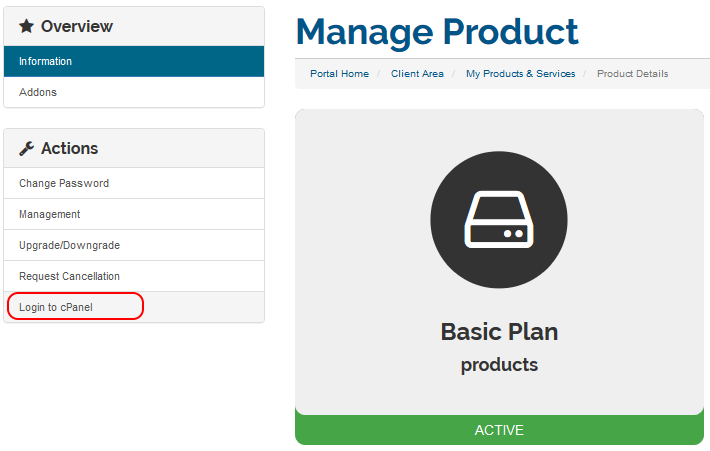 Alternately scroll down to the One-Click section to find the below links.